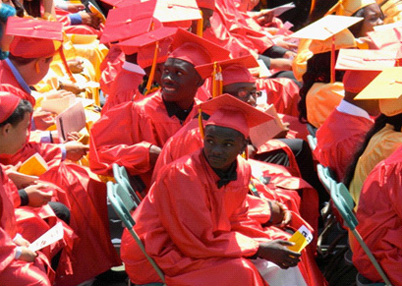 Check out some of the 91% of high school seniors graduating this year! CYFC services WORK!
The goal of all CYFC™ services programs is to ensure our youth gain the skills, information and motivation necessary to receive their high school diploma and graduate from college or obtain employment to transition successfully into independent adulthood.
CYFC™ services', premier program—the copyrighted Academic Remediation, Intervention, Support Services and Education Program (herein after referred to as "A.R.I.S.S.E.™ program") —(pronounced "arise") is effective when partnered with child welfare agencies and school districts. The A.R.I.S.S.E.™ program has been proven to significantly increase the academic performance of foster youth. In 2010, the impressive outcomes resulted in CYFC services being awarded the Innovation3 (i3) Grant from the Obama Administration for expansion into eighteen additional schools. From this success, CYFC services was awarded a sole source contract to expand A.R.I.S.S.E.™ to serve foster and probation youth throughout Los Angeles County. Other programs include:
• A. R. I. S. S. E.™ One – an afterschool academic enrichment program
• Boys Uplifted™ – an all male mentoring and tutoring program
• Skills Academy- intensive standardized test prep support
• College Level Up- a college access and persistence program
• Pre- Post Emancipation Support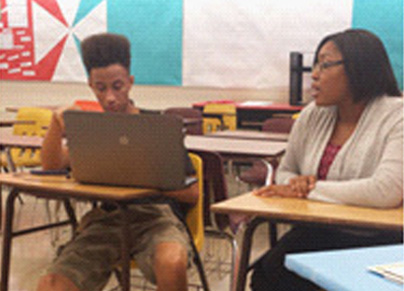 Our Youth Education Specialists (Y.E.S.'s) make it easy for foster youth to say "yes" to their future by offering a post-emancipation plan that covers health, housing, secondary education, transition to independence and more. This Y.E.S. at Compton High School gives employment support.
The A.R.I.S.S.E.™ Program
CYFC™ services has designed an Academic, Remediation, Intervention, and Support Services Education Model for Foster Youth (A.R.I.S.S.E™) program, which provides tutoring, academic support, and support services for foster youth at 50 sites in eight school districts. Because of our outcomes and 20 year track record of service in the Los Angeles community, all five Los Angeles County Board of Supervisors voted unanimously to expand our A.R.I.S.S.E.™ program county wide to serve foster youth. The Board has also requested the CYFC organization pilot a program for probation youth, many of whom are also in foster care. We are committed to serving foster youth and working in partnership with the community to improve educational outcomes for foster youth.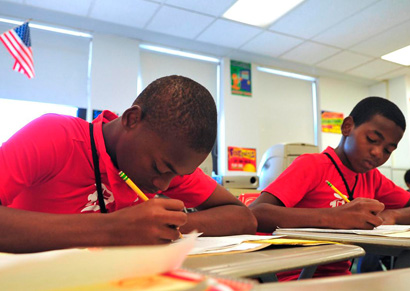 Boys Uplifted™ or (B-UP™) PROGRAM
Boys Uplifted™ B-UP™ program represents an historic multi-sector collaboration at a level that has never before been implemented in the Los Angeles Unified School District. The program is multi-systemic, school-based, and requires the participation of parents and community-based organizations to prevent boys from the South Los Angeles community from entering the juvenile justice system, failing and dropping out of school, and losing their lives to gang and street violence. B-UP™ program is currently implemented at Tom Bradley Elementary School. The school identifies at-risk boys and their families to participate in the program. This wrap-around effort will envelop the most at-risk boys and their families in a network of support and care that includes the following components:
• Dedicated All-Boys Classroom
• Enrichment Activities
• Family Intervention Services
• After-school Tutoring
• Parent and Student College Planning
• Parent Support Services
• Mentoring Summer Program
• Program Evaluation
• Teacher and Program Staff Development
Boys Uplifted™ or (B-UP™) program
CYFC™ services has an outstanding record of achievement in improving the outcomes of underperforming foster youth students. In every year that its academic intervention and support program has been in operation:
• Over 91% of high school seniors who attended the program three or more days per week received their high school diploma. This rate is significantly higher than graduation rates for foster youth statewide, where just 58% of students successfully com plete high school.
• Between 82% and 98% of participating high school seniors have been accepted into post- secondary institutions. Further, 100% of high school aged foster youth participants developed a post-emancipation plan that addressed post-secondary educa tion, financial aid, housing, health care and transportation to aid their transition to independence.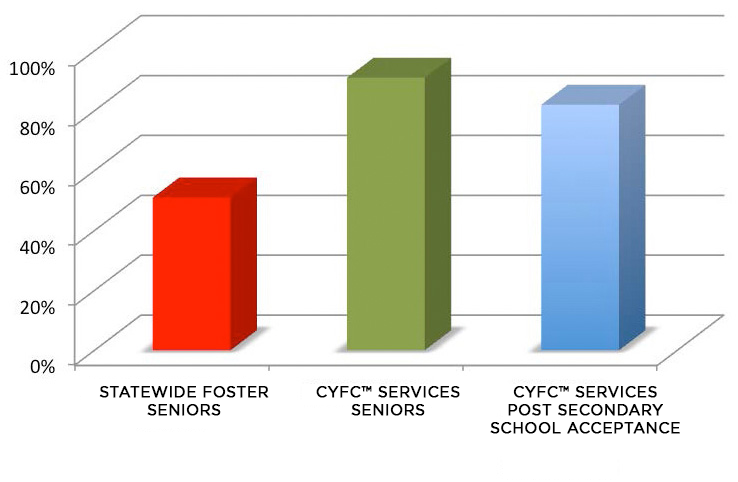 91% of the foster youth in the 90 schools where CYFC™ services is on campus, graduated from high school. Compare that to schools lacking this program where only 58% of foster youth graduate from high school.
Pomona Unified School District Data
The Pomona Unified School District uses 100 percent of its LCAPP foster youth funding to contract with CYFC services who serves every youth in the entire school district. There was a 100% foster youth graduation rate in 2014 and 100% of foster youth taking the California High School Exit Exam pass.
Service Areas
CYFC services currently serves at-risk and foster youth throughout Los Angeles County. Our serve areas specifically include school sites located in Los Angeles, Compton, Montebello, Hacienda La Puente, Pomona, Palmdale, Lynwood, Long Beach, and Antelope Valley.
Holman United Methodist Church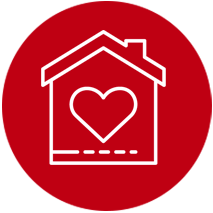 ABOUT US
A "United" Response to Serve Youth, CYFC services are recognized nationally. Check out the team at the State Convening of the Stuart Foundation where they were selected as an Advisor ...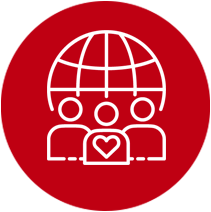 PROGRAMS
Check out some of the 91% of high school seniors graduating this year! CYFC services WORK! The goal of CYFC services is to ensure our youth gain the skills, information and motivation necessary ...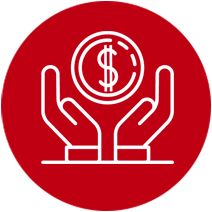 SUPPORT
Why is it Important to Help? The CYFC services rely on support through corporate and foundation grants, government funding and individual donors. Our goal is to provide services to those that need it most and ...
Stay in Touch
Be the first to know about our events and what's going on. Join our mailing list.